Here are the letters
I talked about making
on Sunday. The last one is my favorite because of the bezeling along the edges -- the fabric pattern really makes them pop out in person.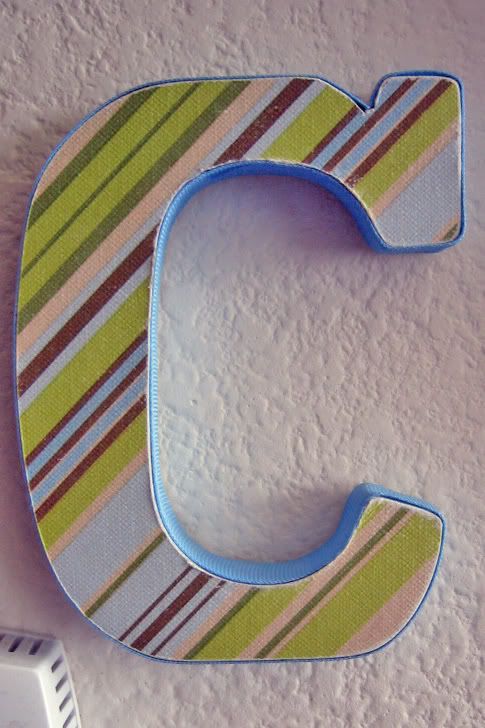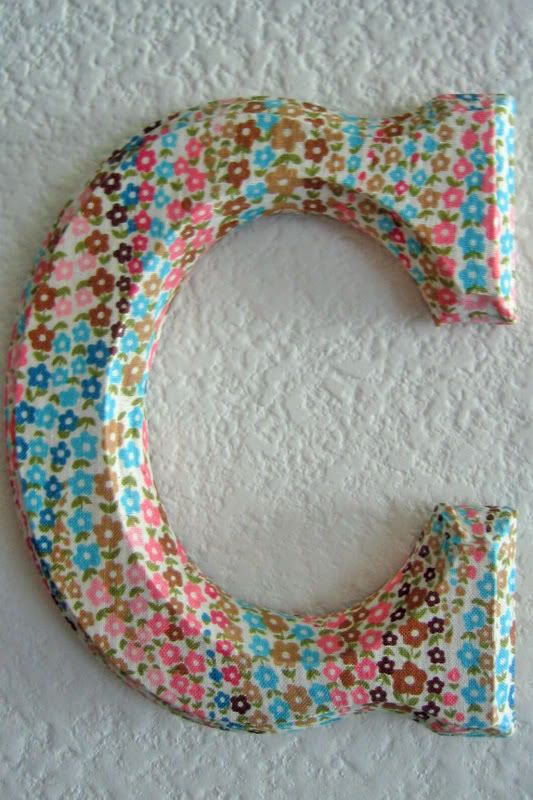 From L to R:
Oxford Stripe paper,
Olive Acanthus paper, Robert Kaufman's Sugar & Spice fabric. Both papers are from the
Amy Butler collection for K&Company.
So yummy -- I went out last night and picked up 2 more initials! I used a striped fabric remnant I had on one and beautiful blue and copper paper on the other. The fabric one is finished and drying. The second one I have to go out and find a copper-ish colored ribbon (the
one
color I don't have) to overlap along the edge, but in a different way than in the first picture above.
More photos to come tomorrow. Now that it's almost 7:30pm I think it's time to head back into my studio and finally get some "work" done!