Unpacking
:
Wedgewood Sterling Dinnerware
After almost 3 years, I am finally unboxing and putting away our wedding china. My bets are on another 3 years before we actually use it!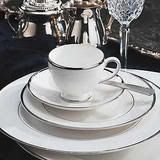 Playing with
:
New ribbons for The Creative Cupcake
They arrived on Monday and I can't keep my hands off them!
Planning for
:
Austin
Visit Austin
The Mr. and I are headed down late next week. I can't believe it took us almost a year to finally visit.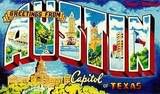 Relaxing with
:
Late Nights at the Dallas Museum of Art
Tomorrow night we'll be keeping cool with the free air conditioning and even free-er Starbucks, all while finally checking out

the "From the Ashes of Vesuvius"
installation.