In completely random, celebrity/vegetable related news...
Right now, Mr. Cupcake is in the middle of a conference at a swanky Upper East Side hotel. He checked in earlier this afternoon and who was waiting to check in behind him? Freakin' Carrot Top!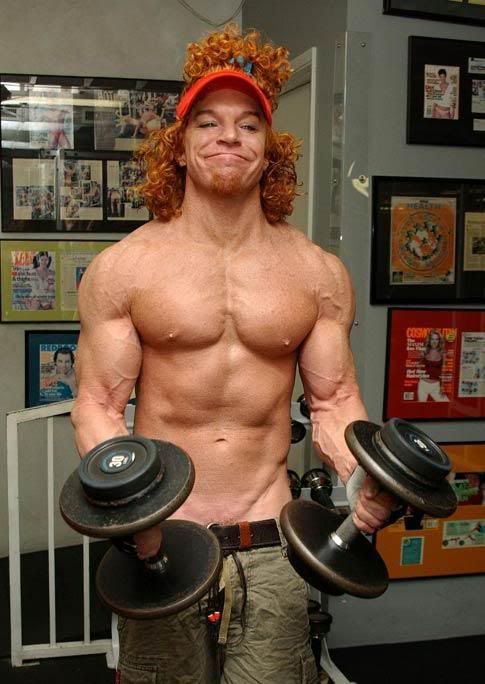 And, yes, apparenly he is that freakishly buff. Crazy, right?! I love New York!