Browsing
:
Pottery Barn Holiday Catalog
Arrived today and I am loving these ribbon ornaments... never enough ribbons in my decorating!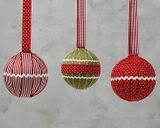 Reading
:
Celebrity Detox: The Fame Game
Think what you may of Rosie, but I find her to be refreshing in our twisted world of faux-celebu-perfection.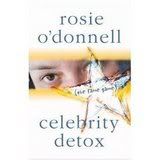 Watching
:
Private Practice
How much do I love that Shonda Rimes created Pete's character to exist in a place so far beyond what his pretty boy looks might predict? And how cute is Dell's crush on Naomi? I still miss her on Grey's.

Traveling to
:
New York City

Heading "home" in 3 weeks - first time since the big move. Lots of friends and family to see, and even more pizza and bagels to dive into. I've missed my New York!