In completely
unrelated
news of the I-just-need-to-share-this-with-someone-who-can-appreciate-it type...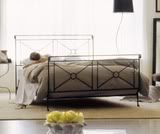 Backstory
#1 - Right after we got married, I went out an picked out the most fluffy, comfortable bedding I could find. We spent a small fortune and rationalized it by saying we spend 1/3 of our day in bed (no dirty jokes) so it might as well be comfortable. Plus, we'd already spent a separate small fortune on our actual bed frame a few years before so we thought it just wouldn't be right to cover said bed with cheap linens. It was worth every penny because we've been sleeping on a cloud ever since.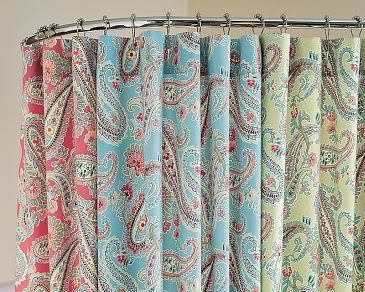 Backstory
#2 - When we moved to Dallas, I couldn't get over how "masculine" our apartment design was. Each unit has a decorative color throughout the place with accent walls and
back splash
tiles all painted this grey-
ish
/brown-
ish
color (this particular layout wasn't available with the turquoise-
ish
green that we wanted). Not to mention, all the wood cabinets, dark granite, poor cabinet space/layout and harsh, track lighting. Clearly this building was designed by a straight man. So one of the first rooms I tackled to decorate was our 2
nd
bathroom, which is across from my studio. I found the Jane Paisley prints on sale at Pottery Barn so I was able to do almost the whole room for under $100.
Backstory
#3 - The San Marcos outlets outside of Austin are amazing. We'd stopped last trip but only got to go to the Crate & Barrel outlet because
someone
, who shall remain nameless, was quite hungry and wanted to get back on the road. Since then I've been dreaming of my return trip to the Pottery Barn/Williams-
Sonoma
/West Elm outlet since it is at least twice the size of the one I used to frequent in New York. (
Side note: I generally avoid paying retail at all costs
).
Ok
.....So...
As the weather here is inching into the mid-80's we realized that we need to pack in our fluffy comforter for something a little lighter weight for the summer. After eyeing this great medallion printed quilt at West Elm for too long, it went on sale and sold out before I could act. I remembered that the Jane pattern from our bathroom also came in bedding, but the quilts were all sold out through Pottery Barn. We were in San Antonio a little over a week ago and I took a drive out to San Marcos one afternoon with the express purpose of finding the Jane Quilt in blue. No such luck there, but I
did
find the West Elm quilt!!! I'm still trying to hunt down the matching shams but I was so happy to find it -- and at less than 40% of the retail price!!
Isn't she pretty... and so me!